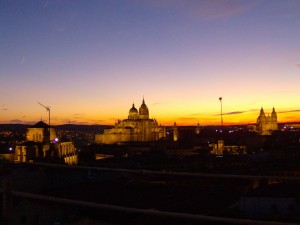 When trying to choose
what to study
and where to study we have a wide variety of  Colleges and University which love to attend. Here we speak about most ancient universities that are still in operation  and you can
choose to study
.
University of  Bologna
, Italy. It is believed to be founded in 1088. This was first academic institution using the word "universitas" at its foundation. Nowadays it counts on over 100,000 students and even it has a branch center in Buenos Aires, Argentina.
University of Paris
, France. Many people refers to it as
La Sorbonne
although it is not completely located in the historical Sorbonne building. It was founded in 11th century and in 1970 it split in 13 separated universities as a result of 1968 cultural revolution, known as French May.
University of Oxford
, England, has been teaching from 1096 and it is the oldest English-speaking university in the world. It has a long history of rivalry with University of Cambridge but they both are worldwide recognize as two of the world's leading academic institutions.
University of Montpellier
, France. To this university belong the oldest medicine school of Europe that was being taught in Montpellier in 1160. Its law school has a long career too, some of its professors collaborated in writing the Napoleonic Code.
University of Salamanca
, Spain. Oldest university still in operation in Spain and nowadays it received many foreign students that visit Salamanca to learn Spanish. Although they were teaching a long time before it was not till 1218 that it received the Royal Chart of Foundation.
If you are still a school student and didn't choose a University yet probably you would like to attend to classes at any of these ancient academic institutions and feel their historical places.