One way to make the students life easier is when they are provided with straightforward ways in regards to their actions and studies. High schools, universities and higher education campuses are providing student services to offer their students the necessary information about the school matters to support their development. Through the professional competence of these schools, there is no other comparable purpose by these institutions but to foster an interpersonal efficacy and helpfulness to their students.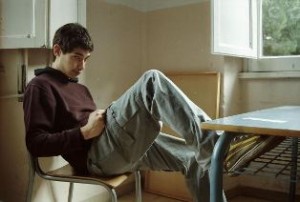 Aiming to support every student an academic undertaking, the said educational institutions have created a centralize student service functions to assist them in one convenient location, in which via online, you may possibly locate the website of your school and find the information as it is virtually categorize sequentially.
Basically, in the broad-spectrum of student services detailed information the following are the main student services offered online or at your Student Service Center campus grounds:
Student Service Centers
Registration Inquiries and forms
The validating forms and tuition fees payment
College guiding principles and procedures
The offered programs and courses
The additional and dropped courses
Bursaries and other financial aid inquiries
Request/Pick up of transcript
Student Referrals
Student Life and housing
Career and personal counseling
Student Association
Educational, athletic, and recreational resources
Disability and deaf services
Alumni Affairs
Human Rights Office
Access Services
Schedule of classes throughout the school period
In other ways, large part of millions of campuses around the world are now granting an open access of computers to utilize by the students for them to easily do research, projects and assignments, and even for those whose finding out way to study independently.
It is certain that this technology has really furnish a great help to people to develop their learning skills, career growth, and personal expansion on the subject of innovation and further valuable concept. The diversity of educational resources provided by the campuses reflects the part of study by learners. Regarding the latest news from The Oshawa Express,
Durham College has initiates a new student service building last March 22, 2011 with Katy Perry's Firework midway of the media event. The opening of the state-of-the-art building is an honor to them to provide students the primary interest in practicing studies to cross the period for convocation. In such way the president of Durhan College, Don Lovisa said that the official opening of this building shows their perceptible commitment to the main mission for the students. The representatives from a range of college student services departments compose a giant puzzle that sketched the services housed within the new building.
Practically and factually, the entire educational institutions are there to bestow the excellence they can to students success.