You can't please any people, right? In matters such as education, is it necessary to please the students in order to give them good future-lives? The way to please them is not to make them oblige but to value the relationship between them and the school administrators themselves the worth of education. By offering learners comprehensive curriculum and carrying this out with respect and discipline by the educators, this is how to make the students please education along with confering motivating components of teaching.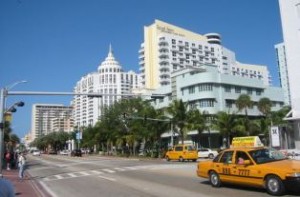 Example to this, in Florida, this week local businesses, neighbors, and parents are gathering together to recognize the significance role of teachers to play in the school to their students ensuring their learning; this event is called "Teacher Appreciation Week". This specific event attributes to public teachers responsibilities by giving them praise instead of blames for the whole things they contributely wrong with the education system.
This event every year is widely commemorated across the globe; for even this mainly for teachers' appreciation, the objective as well shows how important is student education is. In Florida this week, people joining the event sent part of the week figuring out the best way that Florida Education Association can to show their support. So some teachers were given presents such as cupcakes, fruits, and flowers.
The Education Week announced its annual Quality Counts report. The Florida was rated as the fifth Best Education System all over the states and the District of Columbia. The teachers of the Florida received the high marks for its standards and K-12 achievement. However, funding and chance for success was its worst marks rated in the half-end of the country, it, thus means, the financial commitment is in need to succeed.
That is why, appropriate treatment and funding support are must be enforced to public schools. Imagine, can students excel if some school sctivities are eliminated, for example, music and art, and aside from this, forcing to shorten the school days? How can teachers work accordingly with the students if they are using outdated textbooks and llots of lacking classroom facilities? Quality education is oblivious, if this the case.
The Legislative leaders are in balance to pass a budget in order to reduce per student education funding and to stop hassling teachers to expend their own money to help finance their students' education. Everyone has approval of interest in public education.
Consequently, the whole community wins because of the student's excellence, and the best way to secure and prove worth that every student will receive a free comprehensive and quality public education with the proper funding. Florida is currently issuing for a call to action to hold legislators responsible for neglecting and failed the Florida Constitution to adequately support funding for a quality public education for the entire students in Florida; for serious education assistance is relatively leveling to the competiting global economy.