Proud sponsor of Uniting People, the platform to support change agents with your time, goods or Money (100% goes to the project)
Studying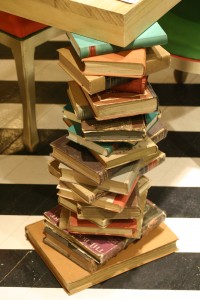 Studying can take many forms and has different meanings. The most relevant definitions for Students.net of studying are presented below:
To study means to acquire knowledge, often by memorization, investigation, reflection and also by reading;
An object being studied or researched;
Thorough investigation and analysis of a subject;
Studies, the individual's effort to acquire and gain knowledge;
Development of knowledge of a specific branch of learning;
Study or studies may refer to a field of research or academics. Like study abroad for a special major, bible study, or just a university study.
Etymology
The word study comes from the Middle English word 'studie'. This word originates again from another word, which is derived from the Old French 'estudie'. And the word 'estudie' finds it roots in the Latin word 'studium' which means to devote oneself.
Enough for the historical part of studying. Let's take a look at the present. With the advent of modern technologies you are no longer forced to physically go to college. Online education is more and more an upcoming matter by which you can attend class online .
Attending college
Before you can actually attend college, you usually have to apply for college. Applying for college is not as stressful as it might seem on first hand. With simple tips you can find on this website applying becomes a piece of cake. Also, you can find general admission procedures and examples of motivation letters.
Once admitted to college, you cannot simply sit back and relax. This is the point where the real hard working comes across… studying! Students.net provides you with tips for when you are going to attend class for the first time in your life. You can find these tips in the section called 'tips for new students'. Furthermore, you can check the 'how to study' guidelines to be best prepared for your exams!