Student loans have various types, there are federal loan types and there are private types. However, applicability of loans from government or federal student loan programs procure more practical benefits than of private types, because, knowing that borrowers' chief concern is the interest rate to the principal amount of money lent, in the federal loans lower rate of interest is tendered compared to its opponents.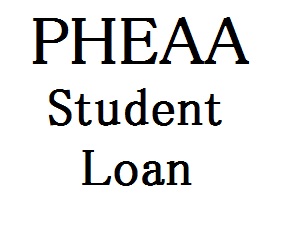 Attending a university may cost too much in tuition and other fees to pay annually. Few households can't afford to earn college degree, that is why the importance of federal financial assistance is valuable for to support the can't-afford students who determinedly want to go to college.
The payment scheme of student loans particularly in the country of Pennsylvania has been made easier and more convenient this year. They are optimizing for student-friendly web-enabled cell phones and smartphones student loan payments providing borrowers efficient and systematic way of service ensuring the success of the students.
(PHEAA) Pennsylvania Higher Education Assistance Agency stated that the borrowers of student loans serviced by Fedloan Servicing and American Education Services are now capable of making their payments directly through smartphones and web-enabled cell phones.
As a result, a student who's loans are serviced by the fore servicing operations, they can now given workable online payment solutions, seeing that student borrowers are increasingly sophisticated in utilizing new technologies such as cell phones. Chairman William Adolph said that "Developing an online payment solution that can be easily accessed from a mobile device provides on-the-go borrowers with a new student loan management tool that can help them stay on track toward successful repayment." -source by 'The Times Leaders'
The one-click access presented by PHEAA's full-featured online services are visibly student-friendly services to manage borrowers' payments, and in order to avoid default and delinquency; the agency has ultimately safeguards the millions of federal tax dollars as well as secures the borrowers from their lifetime credit issues. From cell phone payment activation, the transaction will automatically directed to the version of the site.
Now the easy user interaction of the payment gives a big help to borrowers.; no more long lines and crowd in some occasion. A student can put his or her schedule freely since the fast alternative of using the online service is no time-consuming at all. If you have transaction to deal with the agency of PHEAA whether for inquiries, updating deadlines of payments, and/ or to make payments, anytime and anywhere you can access the services conveniently via cell phone.
Thanks to the new gadgets invented, attributable to these, its popularity has been such among the most excellent tools that create betterment in lives. The effects of the modern technologies has been tremendous, and the impact of it play a big role to the world's success.