Do college students must join sororities or fraternities?
Joining in the sororities or fraternities are not obligatory. Foremost, the benefits are should be discuss between the parents and the student before joining the organization, so that the full comprehension about it will be learned. Student services concerning the organization and its specific activities are open to inform as well within your campus.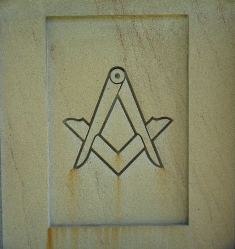 The basic arrangement of this organization respond to the outgrowths of student's leadership and being responsible; these are only few among its vast opportunities. There are supportive ways when you consider sororities, especially if you are new in the campus. Establishing the positive supports, the numerous challenges to face are much bearable for the activities offered to the members academically, friendship, and social activities in order to ease the environmental adjustment.
According to the universities statistics, students who join the fraternities and sororities compose a higher standard of student education making it all towards graduation. However, contrary to the benefits, there are some ocassions where a number of these organizations have been governly abused, in which the members themselves will probably undergo through detrimental situations. Especially if they tend to execute hazing among its members.
Emory University
One real-negative result of fraternities and/or sororities was happened lately at Emory University, which is a private research institution of Atlanta in Druid Hills. The (AEPhi) "Alpha Epsilon Phi" which is one of the oldest sororities in this university has currently lost its charter while on its ongoing investigation that started last February 2011 because of the allegations of hazing. As a result, the AEPhi cannot return to the campus until 2015.
The whole thing was commenced when the Director of Student Conduct, Eric Hoffman, sent an email to the 'Wheel'- the student-run newspaper of the university which is a good source for the Emory's student education information, since one of the university staff observed that the Office of Student Conduct and the Office of Fraternity and Sorority Life would reflect on hazing.
Because of this, how does the investigation affects the AEPhi members?
According to the Wheel, as soon as the allegations to the sorority were made, it was immediately ordered to "cease and desist,", frobidding its members from holding all new activities and their social functions until the investigation's completion.
Hoffman said that recognizing the sororities in campus was a result of the university's zero tolerance principle fro hazing. He added, "Sufficient evidence was discovered that verified that the hazing in AEPhi was systematic and ongoing. The investigation also revealed that the hazing was pervasive throughout the chapter and the leadership, where dozens of individual members were actively engaged in it or knowledge acquiescing in it." he wrote of the adminisration's decision for the group be removed from Emory.