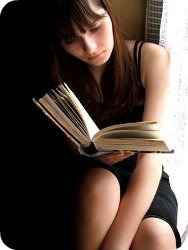 In the school districts of South Carolina is now offering an in house alternative educational program for the next year to come especially for those learners who are not successful in their traditional classroom educational setting. This plan was been initiated under the plan of Beaufort County Board of Education. This on site programs that been provided at the county's four high schools and two middle educational learning institutes are catering the needs of learners who have been disruptive, failed in their academic education, disengaged and violated some school rules. But those learners who commit serious violation of school rules are being separated and will be housed at the District Instructional Support Center in Beaufort and be enrolled with the maximum of 30 students according to the Cynthia Hayes who is the student services officer for this school district.
With these new alternative educational program who don't succeed in their traditional classroom setting are still be given another chance to become successful and bring out the best of them in the society with dignity, honor and integrity. In which, whatever negative aspects that they got still changes occur for them betterment of their selves, to the people that surrounds them, and to the society that they belong. Aside of that, this type of students will stay much better as they will be entirely connected to their home schools and even under this new educational model according to superintendent Valerie Truesdale. These alternative education programs are planning to be housed at the Robert Smalls and the Hilton Head middle schools. In which, the high school department will be offering night classes in order for the juniors and even seniors who are at their over age or at the risks of dropping out will be catered in their educational needs while the morning and afternoon educational programs will be open for the learners who got some behavior or even academic problems.
Those learners who got some histories of discipline problems will be entirely referred to the education program that entirely suited for them such as character education and other subjects that required by the school administrators. The different school administrators in South Carolina are still continuing of improving their educational program structure that this new alternative education for unsuccessful learners in school campus setting will be provided.