The Profusion of graduate students of the recent years have find themselves complex regarding their careers. The muddling up pressure and low motivation quite often make them stressed out to mingle with the struggling employment job competition. When a graduate student finding much tricky employment, with the right stratagem, etiquette and plenty of patience, one can always hit upon the goal they long dreamed of despite the besieged current marketplace.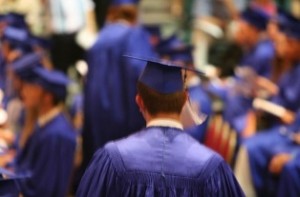 Job seeking for graduates seems frustrating if they can't find valuable one relevant to their completed field. What majority of them actually feel is totally negative. Several of them lead their frustration into unexpected predicament. In fact, a website forum of graduates revealed the feelings of one definite participating alumna that the chaotic and nerve-racking moment of finding the right occupation for him makes him think of suicide.
This is actually alarming, isn't it? He is a college graduate student who currently thought about this pessimistic side of mindset because to get hired is not easy in reality, and to think that finding a job construct like his daily routine, it frequently is absolutely anomalous. He said that it is difficult to expect getting a job after graduation and diving into the real world is distressing to know that things are not going like what you have longed plan.
Anyway, no one wants such incidents. For graduates who feel like frustrating and exhausted with the world's current state of economy, you can still locate one if you take this tips:
First of all, a good resume is the primary qualification to be competent, the way you deliver your personal and educational information is important. This is your bridge to amuse and be appreciated by your prospective employer. Once you made it up more interesting without appearing portentous and in the right manner, you may perhaps soften the consent of the employer to line you up for interview.
Perseverance and hard work must be incorporated in searching for a job. A college graduate job is complex especially when you do not possess work experiences. In order to be easily recognize venture in the internet. Various websites are posting for job hiring associated with different companies; try to send or post your resume to job portals on the companies you are interested. This serve as an alternative of personally looking for it.
Once you are called for an interview, bear in mind that this is a once-in-a-lifetime opportunity. Groom yourself- wear the accurate suit to appear like a real professional. Speak properly- avoid stuttering; apply the right way of communication and be confident. Meeting the interviewee queries is a plus. Concentrate on performing logically, do not think if your employer is not impressed, think of him at least satisfied.