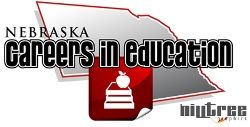 Career tests are simple gauge or measurement on how fit you are for that particular career. In todays fast pace competition the only good thing to do is to edge out some important skills. These skills will definitely guide you to more rewarding careers in the future. The following are five simple ways to pass career tests with flying colors.
1. Develop your career potentials – There are many professionals who did not work after graduating from college because their skills are not fit for the demand. The best way to pass this career test is to see to it that your course fit to what you plan to work in the future. If you want to work in IT companies you should have graduated from IT schools. Career development is very important to enjoy your career goals in the future.
2. Take notice of in demand courses – As a student who is still looking for good opportunities you should take notice of in demand courses so that you will get the right course for you. It's useless to take law course when the demands are nurses especially if you plan to work overseas. This means proper matching of your career plans to the demand of times. Right now, the best demand would be nurses and other health care professionals in the US so stick to professions that later on you have good chances of getting hired. There are many schools world wide that are now keen on watching for in demand courses abroad and they open more schools to meet the demands and send their people overseas who can qualify for the job opportunities.
3. Consider also going for vocational courses – There are also countries of the world that hire vocational experts especially in Information technology and others. If you plan to work abroad to earn dollars you can consider getting a vocational certificate. Countries require blue-collar professionals to be certified by their governments of having dependable skills in what they want to hire. The United States and some countries in the Middle East are actively participating in hiring skilled professionals such as drivers, masonry, physical therapists, nursing assistants, computer technicians, programmers and more.